---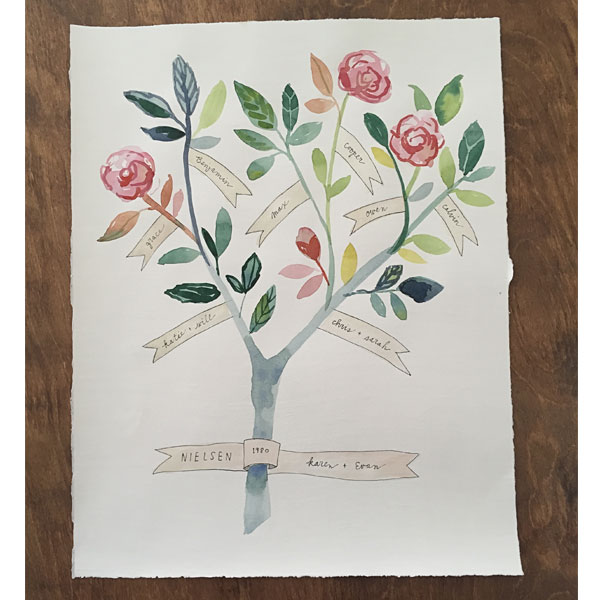 Family Pedigree Painting
UPDATE: All my spots are purchased. Thank you! I have a waiting list and will open this project up again in the fall.
Ok, so, I'm more than a tiny bit embarrassed that I have not blogged for a year. Whoops. Don't worry, I'm back at it. I have some exciting new things in the works (including blog/website redesign) but this could not wait.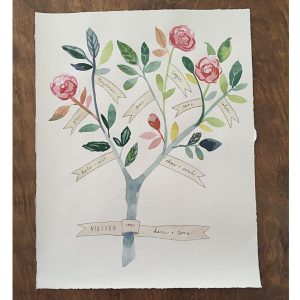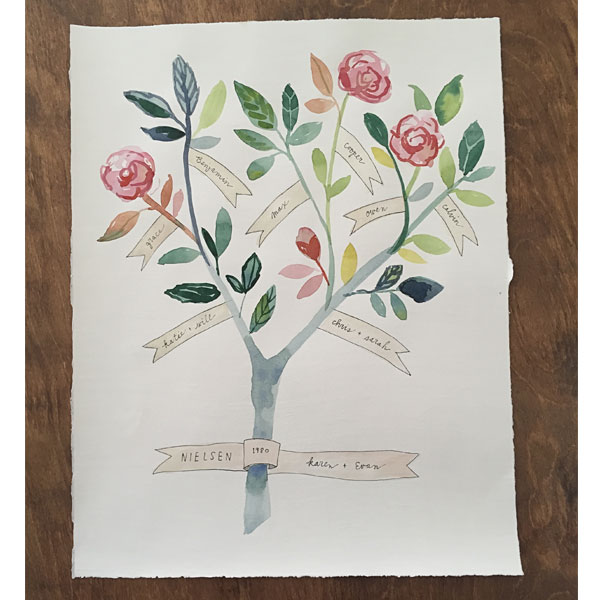 I'm taking orders for custom, personalized family tree paintings. This is the perfect gift for Mother's Day! (Husbands, take note!)
Each painting is watercolor and ink painted on a cotton rag paper sized 11″ by 14″. All orders placed will have similar colors to the one shown here. Since I am making these to order, they will vary slightly.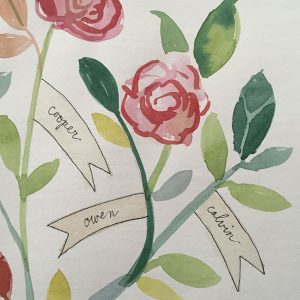 Ordering is simple!
Here's how it works:
1. Decide which names you want to include.
You can choose which way your family tree goes. This example is my husband's family. So it goes: his parents – him & his siblings – our children & all the cousins. But really, you could go the other way too: me – my parents – my grandparents.
2. Email me the names.
Please categorize the names by generation and double check the spellings! I will write whatever you type 🙂 Also, if you need a blank spot for a baby who will not be born before Mother's Day, just let me know. I'll leave a spot and can write his/her name in later (or you can).
For this size, 30 names is the maximum. Otherwise it will be super crowded.
3. Submit your payment.
Each order is $55 (shipping included). I will send you a link to pay with PayPal. Once I receive your payment, I will get painting!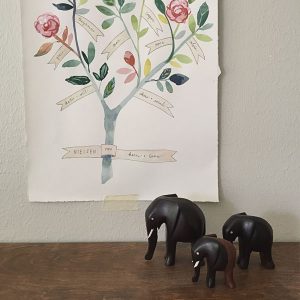 I'm only taking a limited quantity of orders so don't hesitate! All orders will ship before Monday, April 30th in a cardboard mailer. That gives you plenty of time to deliver it to your loved one.